Modern and comfortable
Located at the beginning of Demänovská Valley which is one of the most visited tourist centres in Slovakia. Only 5 kilometres from both the Liptovský Mikuláš town centre and the largest ski area Jasná-Chopok Ski Resort.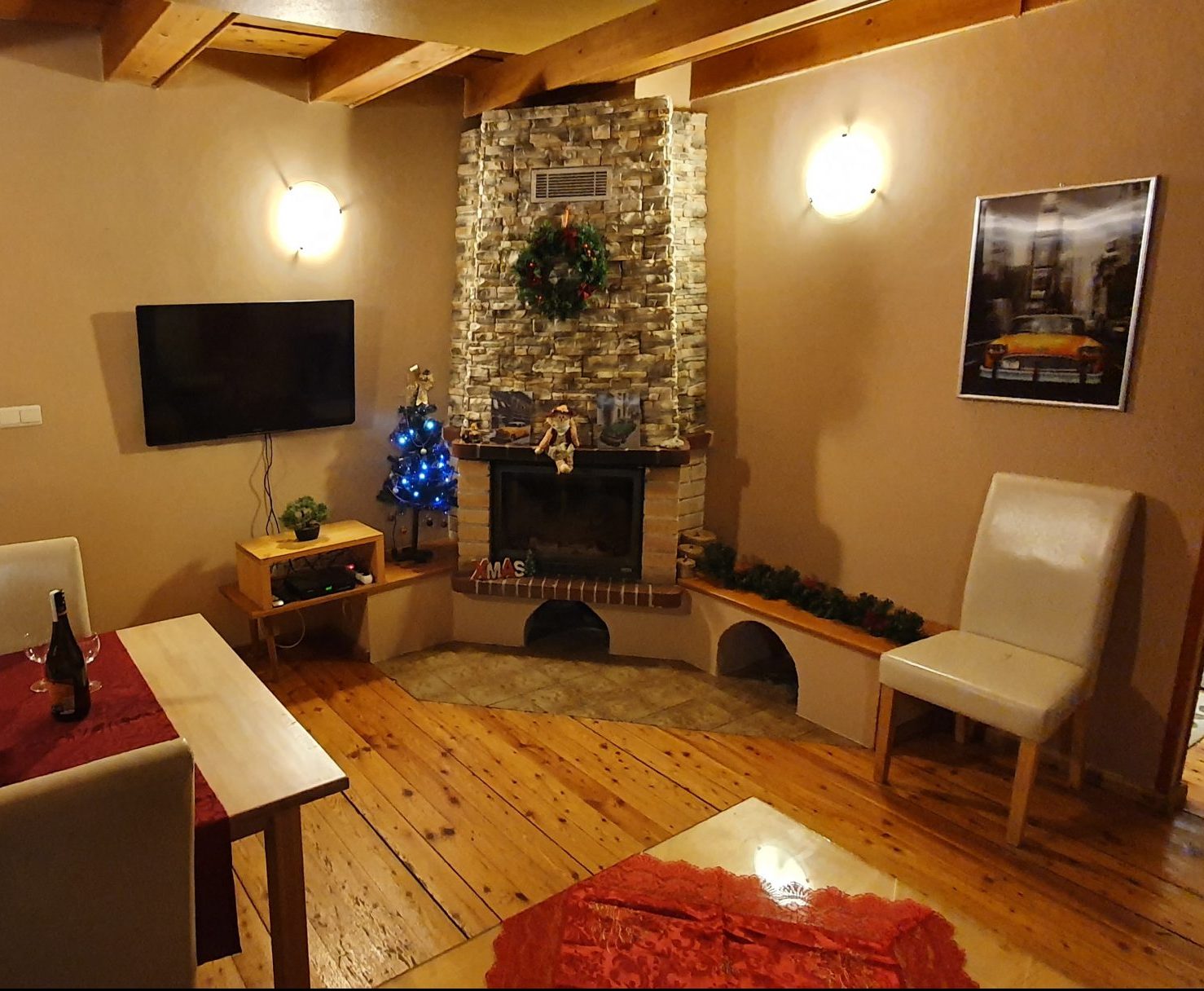 Maximum occupancy
The maximum occupancy for vacation rentals is 9 persons on fixed beds plus the possibility of  2 extra beds. 3 bedrooms – each one with 3 beds. Extra bed is a sofa bed for 2 people on the floor next to the other bedrooms. Open all year round. Unguarded parking. Log gazebo with a garden fireplace. Hiking trail and restaurants nearby – Demänovka (50m);  Koliba Bystrina (200m).
Room details and equipment
This modern and comfortable cottage has been designed to ensure the well-being of our guests.  It contains 3 upstairs bedrooms (each one with 3 beds). There is the possibility of an extra bed (double sofa bed next to bedrooms).
The downstairs contains a large dayroom with a fireplace and a dining table; a fully-equipped kitchen; TV/SAT (sky-link); a big bathroom with 2 showers and 2 toilets.
Activities nearby
Enjoy outdoor relaxation and entertainment in a log gazebo with a garden fireplace while watching children playing on climbing frames with a slide or jumping on a trampoline. If more adventurous activities fill your soul, head out on a day trip or experience some of the top attractions.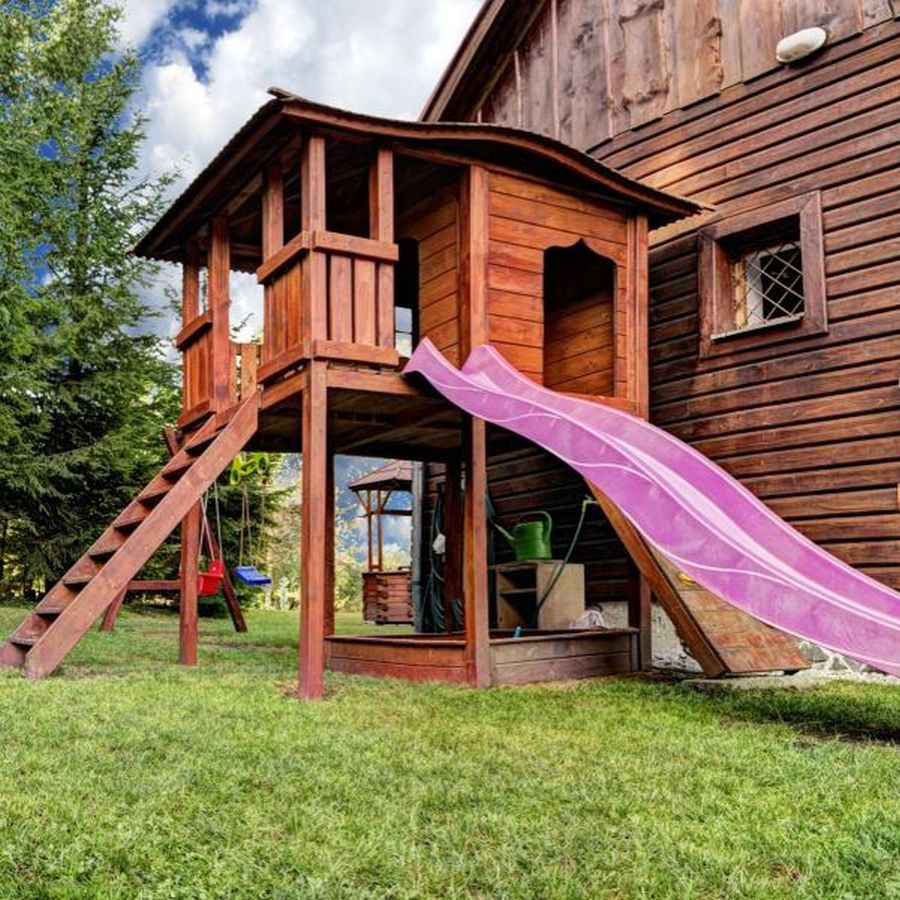 Self-catering
Use a fully equipped kitchen for self-catering or we can help you to ensure catering from local restaurants or  to ensure local catering delivery.
Address
Demänovská Dolina 199
Liptovský Mikuláš 031 01
Martin Triebušník
+421 915 832 414
sofia@chatyjasna.sk
GPS
+49° 2′ 9.28″, +19° 34′ 36.07″
N 49.035911, E 19.576685